Description
Inside the cave lies a valuable treasure, but it is guarded by a horrible beast! Exploring The Cave by Benny Oschmann tells the story of an explorer brave enough to dare retrieve it. But can they get out alive?
This piece serves as an official demo for Best Service's The Orchestra Complete 2 by Sonuscore, and uses its sounds exclusively.
Project files available for both Cubase Pro and Logic Pro X.
Includes full concert score.
All of the MIDI and CC data used to sculpt the final performance
Printed audio STEMS for each section of the orchestra, so you don't even need to own the samples to follow along
Track layout, signal flow, and routing optimized for flexibility and stem management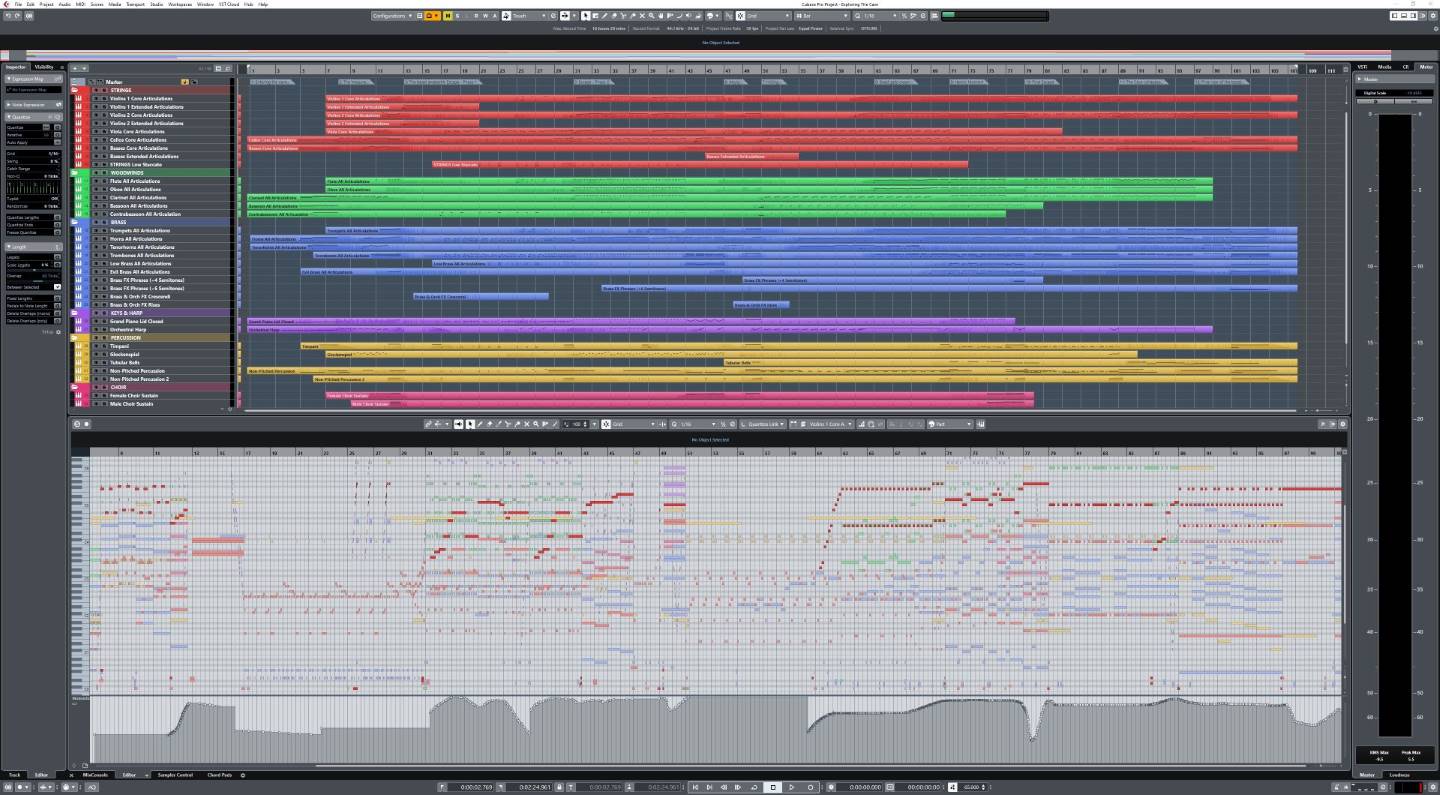 Included is the full orchestral score in PDF format.
Read along with the project and solo individual instruments or sections for detailed study of how written score can translate into a virtual performance.
See how this piece used industry-standard plugins to shape its sound, including: FabFilter Pro Q3, FabFilter Pro C2, iZotope Ozone, and Liquidsonic's Seventh Heaven.
If you don't own these plugins, don't worry! Every 3rd-party plug-in used in this project has an equivalent stock plugin loaded as well. Simply choose which one you'd like enabled in the project.
Bypass plugins to hear the before and after to fully understand the importance of the production techniques used, even the subtle ones.
A project file pre-loaded with kontakt instruments from The Orchestra Complete 2, ready for you to hit play
A "Lite" version of the project that has NO instruments or samples loaded by default

Audio STEMS are included so you can still playback the project and hear it without loading the samples.

Fully notated concert score (PDF)
MIDI File exported directly from the project
*Project files not included with the "MIDI File & Score" package
Instant download available after purchase
SOFTWARE RECOMMENDATIONS:
The Orchestra Complete 2
Kontakt 6.2.2
FabFilter Pro Q3, FabFilter Pro C2
Seventh Heaven
iZotope's Ozone 9
*If you don't have the plugins listed above, don't worry. There are stock plugins loaded in the projects to use as substitutes
HARDWARE RECOMMENDATIONS:
8GB RAM for the project with all samples loaded
Intel i5 2.7GHz quad-core or equivalent
I don't have the sample libraries listed. Can I still use the project file?
Yes! There is a "Lite" project included that does not require any samples to be loaded, allowing you to either load your own samples, or simply follow along with the MIDI and Audio stems that are included.
Note: Samples that this MIDI was not designed for may behave differently to the original samples, and the final result will sound different to the audio stems provided.
I don't use Cubase or Logic. Can I still use this project?
We offer a "MIDI and Score" option that you can use with any DAW of your choosing. It includes the MIDI file, Full PDF score, and Audio Stems.